Postaw na marketing video
Tworze produkcje wideo przeznaczone do internetu w rozdzielczościach FullHD oraz 4K.
Materiały nagrywam w profilach logarytmicznych – o szerokiej rozpiętości tonalnej, dzięki czemu uzyskuje znakomity materiał wyjściowy co pozwala otrzymać nowy wygląd filmu.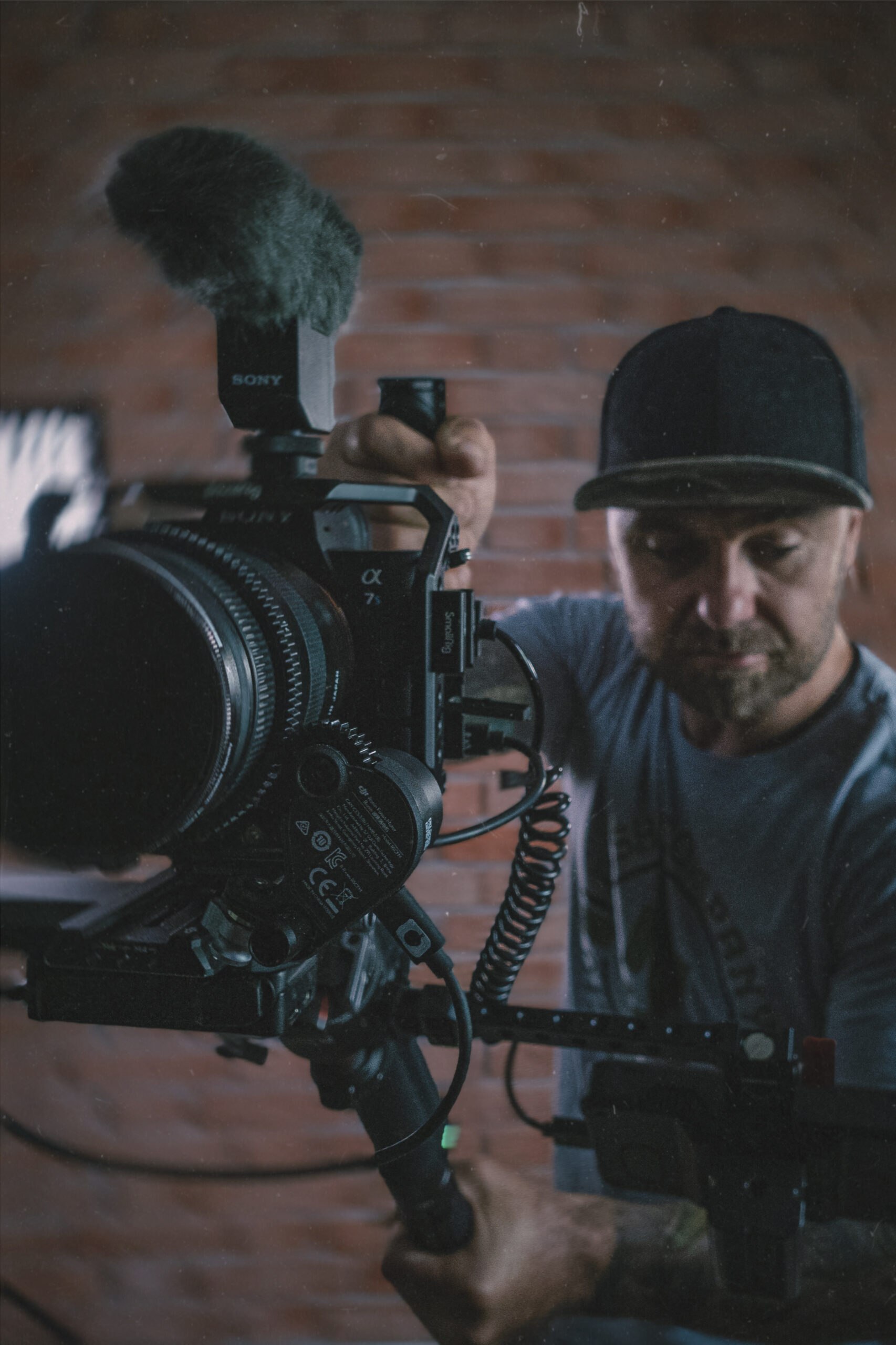 Stwórzmy projekt skrojony na miarę Twoich potrzeb!

Posiadam świadectwo ukończenia kursu pilota statków bezzałogowych do 4 kg NSTS-01 VLOS MR.
Filmowanie z drona możemy traktować jako osobną usługę lub część produkcji filmowej podczas nagrywania filmu.
Za pomocą drona wykonuję:
⇒ Fotografie nieruchomości
⇒ Relacje z prac budowlanych
Jakie korzyści zapewni Ci video marketing?
Potencjał jaki drzemie w Video marketingu docenisz w pełni, jeśli zdasz sobie sprawę z tego, że każdy film promocyjny, film instruktażowy czy prezentujący produkt mogą generować zyski jeszcze długo po zamieszczeniu go w sieci.
⇒ Zacieśnisz relacje z obecnymi odbiorcami
⇒ Uatrakcyjnisz swoją stronę internetową
⇒ Zadbasz o profesjonalny wizerunek firmy
⇒ Zwiększysz jej rozpoznawalność
⇒ Zdobędzisz przewagę nad konkurencją
Film to aktualnie
najkorzystniejsza forma komunikacji oraz promocji
.
Dzięki licznym kanałom dystrybucji jesteśmy w stanie dotrzeć do olbrzymiego grona potencjalnych klientów, a jeden spot reklamowy możesz wykorzystać w wielu miejscach.
Video marketing to inwestycja, która będzie Ci przynosić zyski teraz i w dłuższej perspektywie czasu.